~Cement Deep Mixing Low Displacement Control Method~
Outline of the CDM-LODIC Method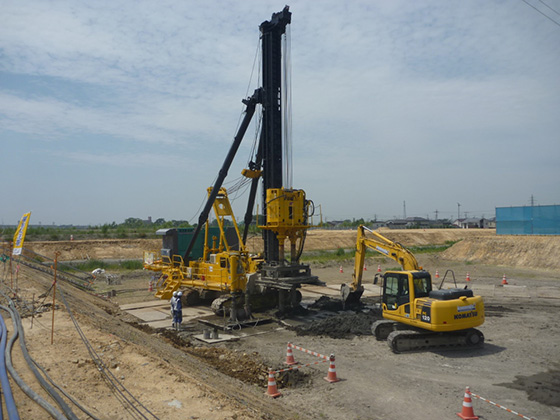 Construction Situation
The CDM-LODIC method is a deep mixing method that minimizes the impact on the surrounding ground and existing structures.
The CDM method was originally widely used as a method with less displacement than other soil improvement methods. However, attaching a screw to the top of the conventional agitation mixing blade allows the discharge the amount of soil to be equivalent to the input amount of cement slurry. This cement deep mixing low displacement control method (CDM-LODIC method), enables the construction without affecting the surrounding ground or structures. The screw shapes of this method include continuous type,intermittent type, and propeller type. Our newly developed construction management meter, which controls the appropriate amount of discharged soil,is then used to assure highly reliable construction.

Construction Situation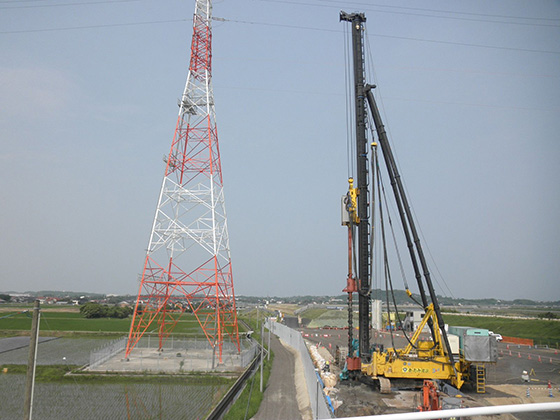 Close Construction Situation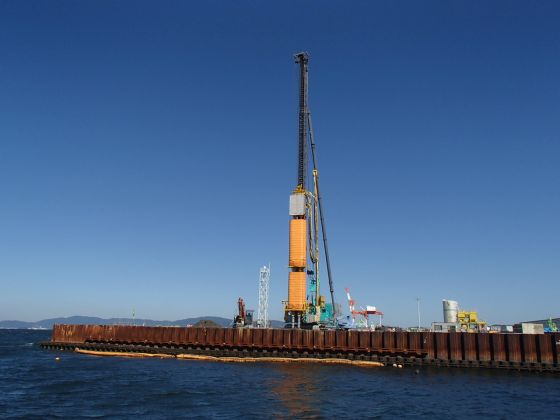 Construction Situation (Quay)
Displacement Measurement Situation
An underground inclinometer was installed 1.5 m away from the construction site to compare the effect with that of the conventional type.
Example of Displacement Measurement
Construction Procedure of the CDM-LODIC Method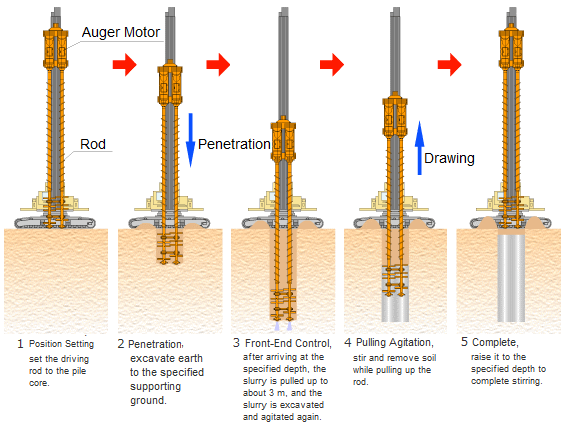 Construction Cycle