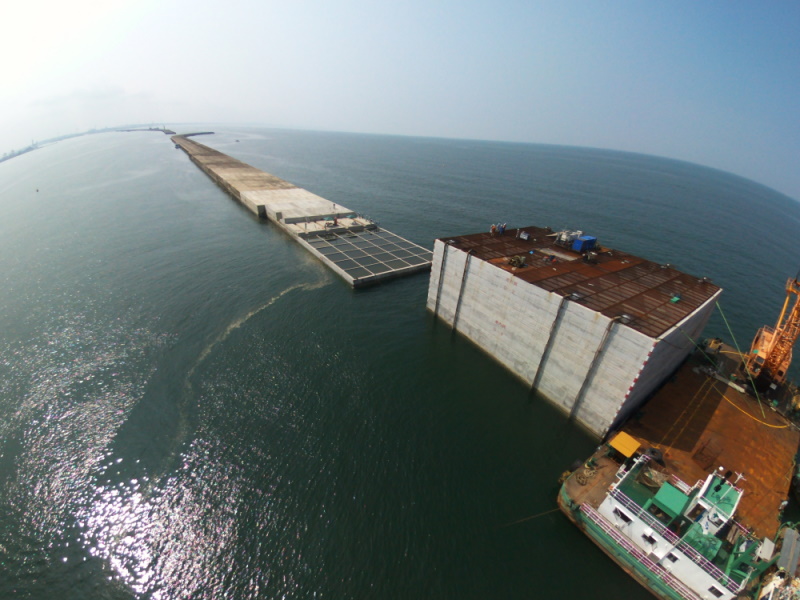 Orderer

Tohoku Regional Development Bureau, Ministry of Land, Infrastructure, Transport, and Tourism

Location

Overview

Construction Work of the first line breakwater in Akita Port.
The photo shows the installation of the main body, a 7400-ton caisson.
Method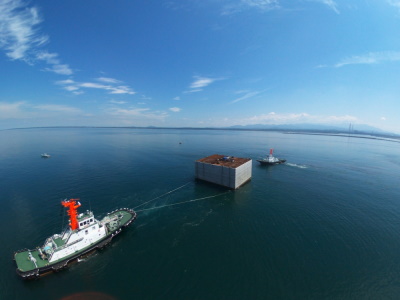 Caisson Quay and Breakwater Construction Technology
A caisson is a large box made of reinforced concrete. It is used as a breakwater to prevent waves and as a quay to anchor ships.