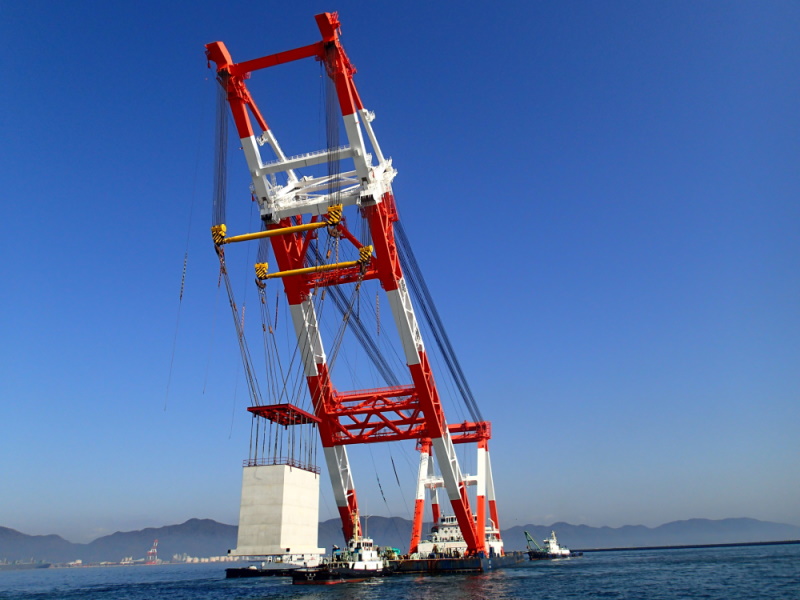 Orderer

Chugoku Regional Development Bureau, Ministry of Land, Infrastructure, Transport, and Tourism

Location

Sakaiminato City, Tottori Pref

Overview

This is the construction of an international logistics terminal at a depth of 12 meters for large cargo ships and is the foundation work and the main bodywork for the reorganization and expansion of existing quays.
Method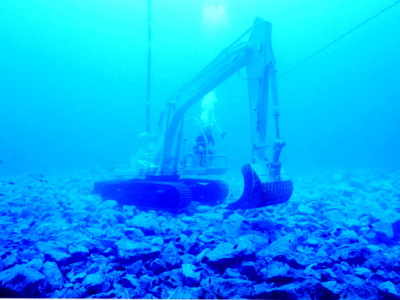 Underwater Backhoe Big Crab
This technology mechanizes the screeding work done by divers in the water.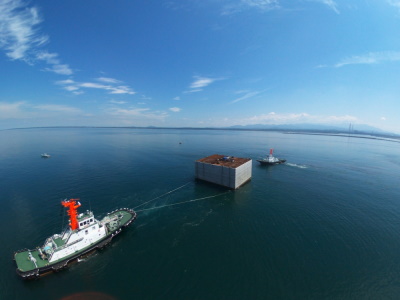 Caisson Quay and Breakwater Construction Technology
A caisson is a large box made of reinforced concrete. It is used as a breakwater to prevent waves and as a quay to anchor ships.